Your cart is currently empty
Sale Item
GlassOuse V1.4

Control Devices Hands Free. Operate Your Mobile Phone, Computer Tablet Or Smart TV. Designed specifically for people with physical disabilities, GlassOuse Assistive device provides solutions to control devices unconventionally with multiple possibilities of use.
GlassOuse V1.4 – Newly designed foldable handles for more stability & flexibility for more comfort for long hours use. GlassOuse Assistive Device is a wireless head mouse allowing people with disabilities or limited bodily movement to connect and control devices simply via head movement. GlassOuse can connect to mobile phones, computers, tablets or smart TV supporting all major operating systems via Bluetooth.
New GlassOuse V1.4 packs all the features from the previous V1.3 and sports a new design handle build with new sturdier material for improved device strength and steadiness, while still being comfortable during longer use.
Control: Mobile, Computer, Tablet or Smart TV via Bluetooth hands-free via head movement.
Works with all known OS: Andriod, iOS 13, Windows, macOS, iPadOS, Linux, ChromeOS.
Connection: Make a click via connecting any 3.5mm adaptive switch or with dwell software.
Long Battery: 150+ Hours on a single charge.

Make Clicks Using Adaptive Switch

Connect any 3.5 mm jack adaptive switch for making a click on the screen. Alternatively, you can use Dwell software to make a click too.

G-Switch series features 9 different adaptive switches which can be connected to GlassOuse V1.4 and used to make a click.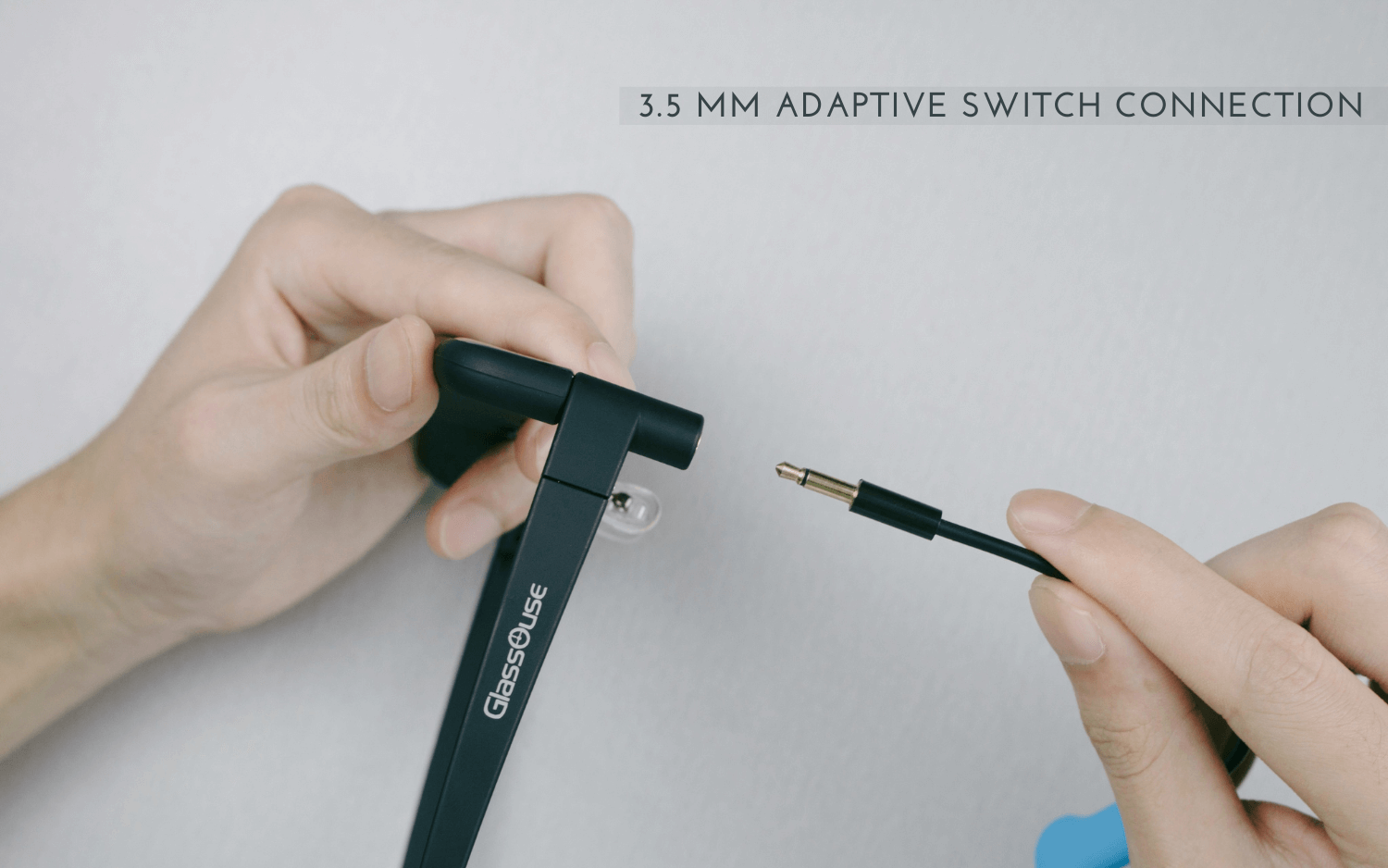 Fast Connection via Bluetooth 4.0
GlassOuse V1.4 supports Bluetooth 4.0 and below to connect with devices with high sensitivity and low latency with precision.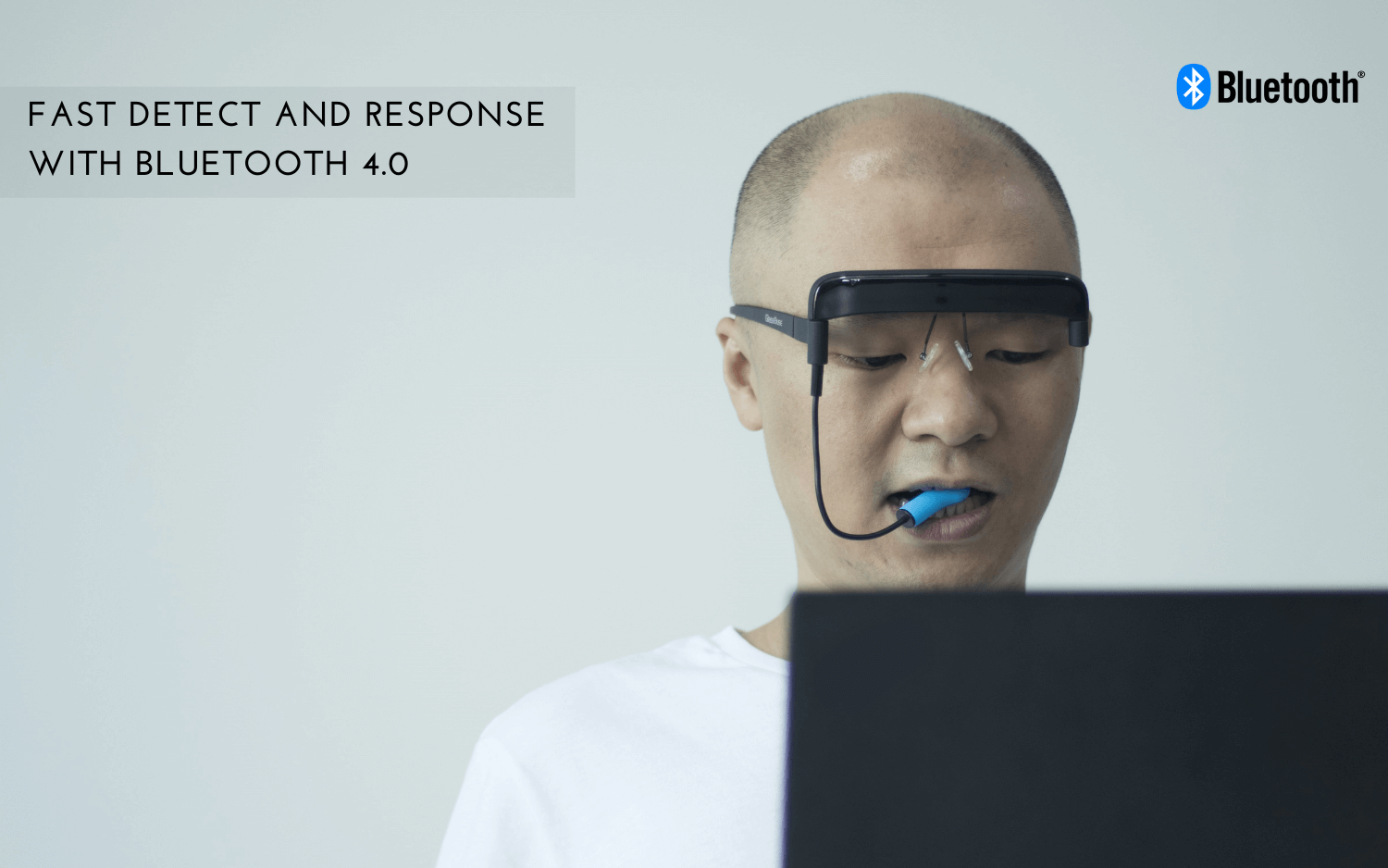 9-Axis Gyroscope
GlassOuse V1.4 precisely detects user head movement as it moves to move the cursor on the screen accordingly using its multilinear gyroscope.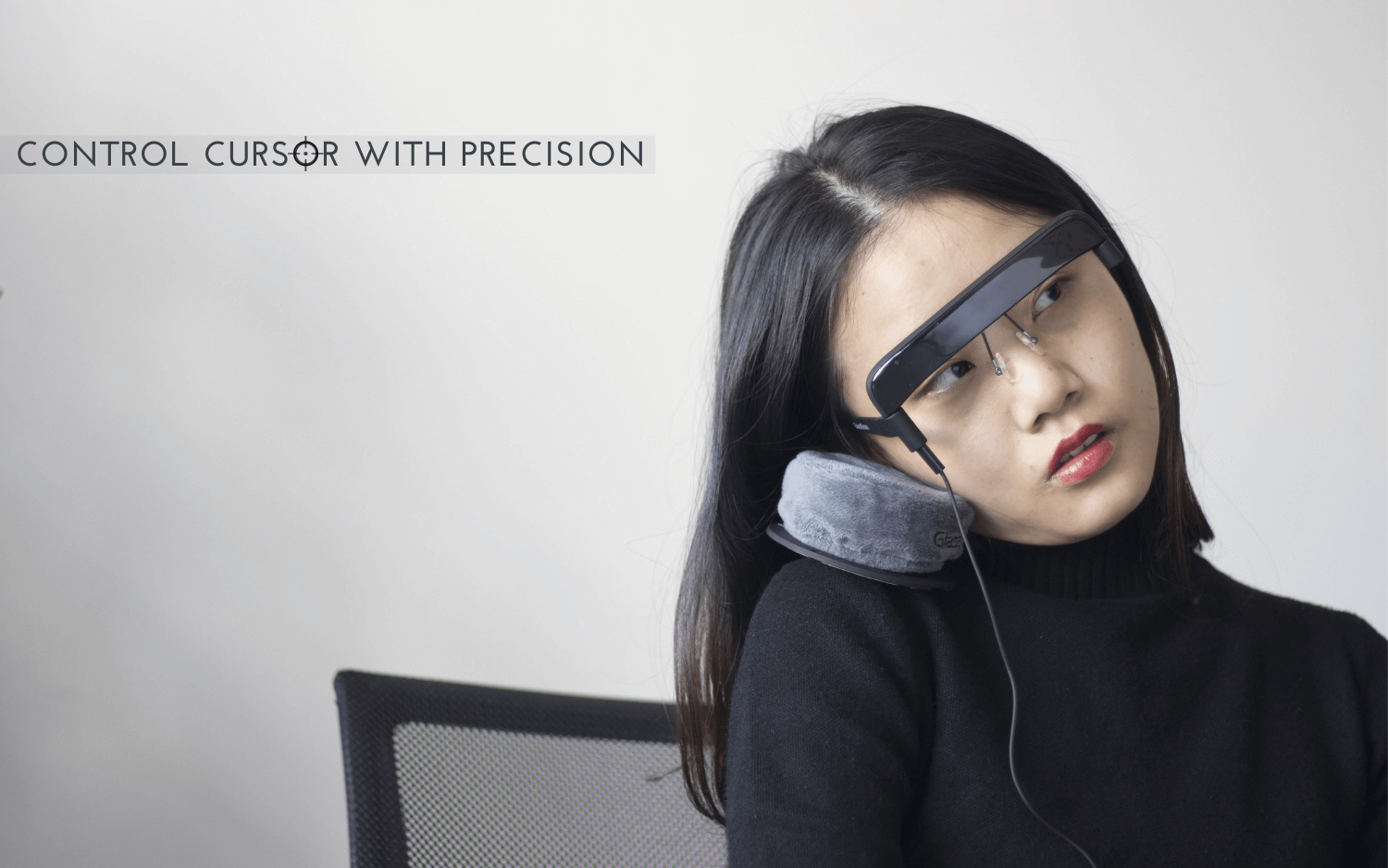 Calibrate and Sensitivity
You can easily calibrate GlassOuse with a connected device for precision control and adjust the needed sensitivity of the cursor via its three-mode sensitivity.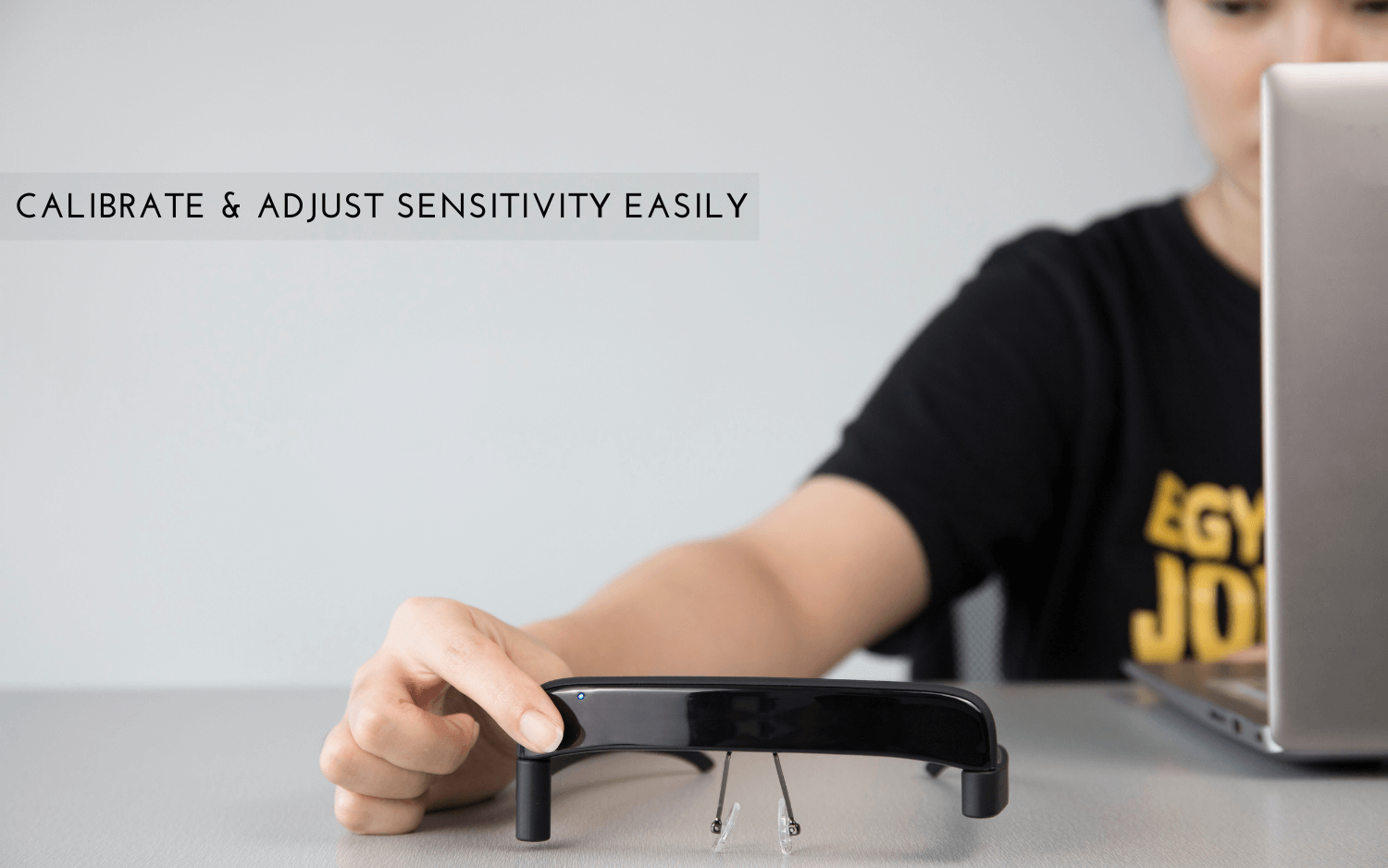 10x Long Battery Life
With GlassOuse optimized low-power chipset, GlassOuse V1.4 can run up to 150+ hours on a single charge.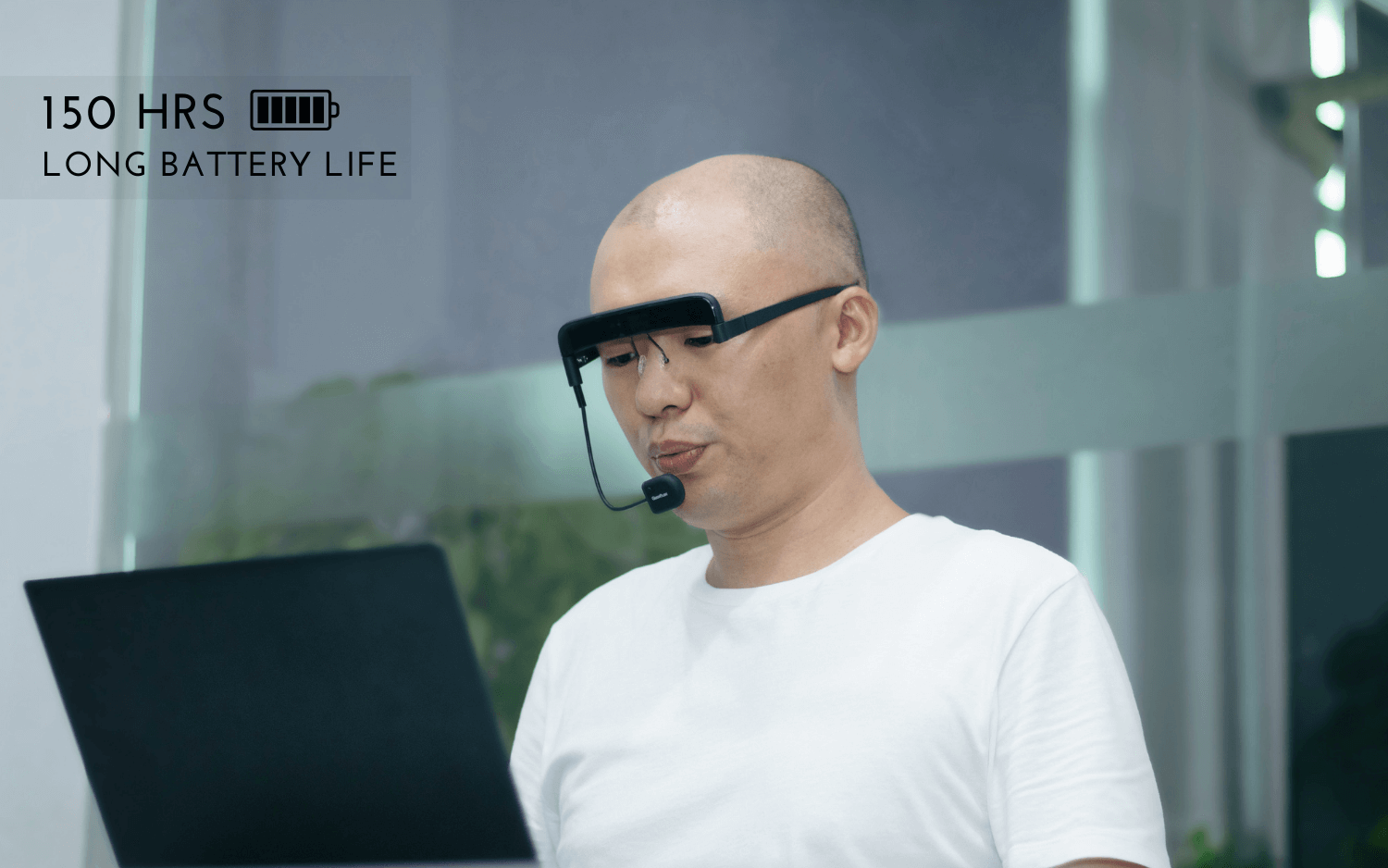 Solid Build Quality
With the new design and improve material quality, V1.4 is sturdier even for rugged use, while still being easy to control and comfortable to wear even for a long time.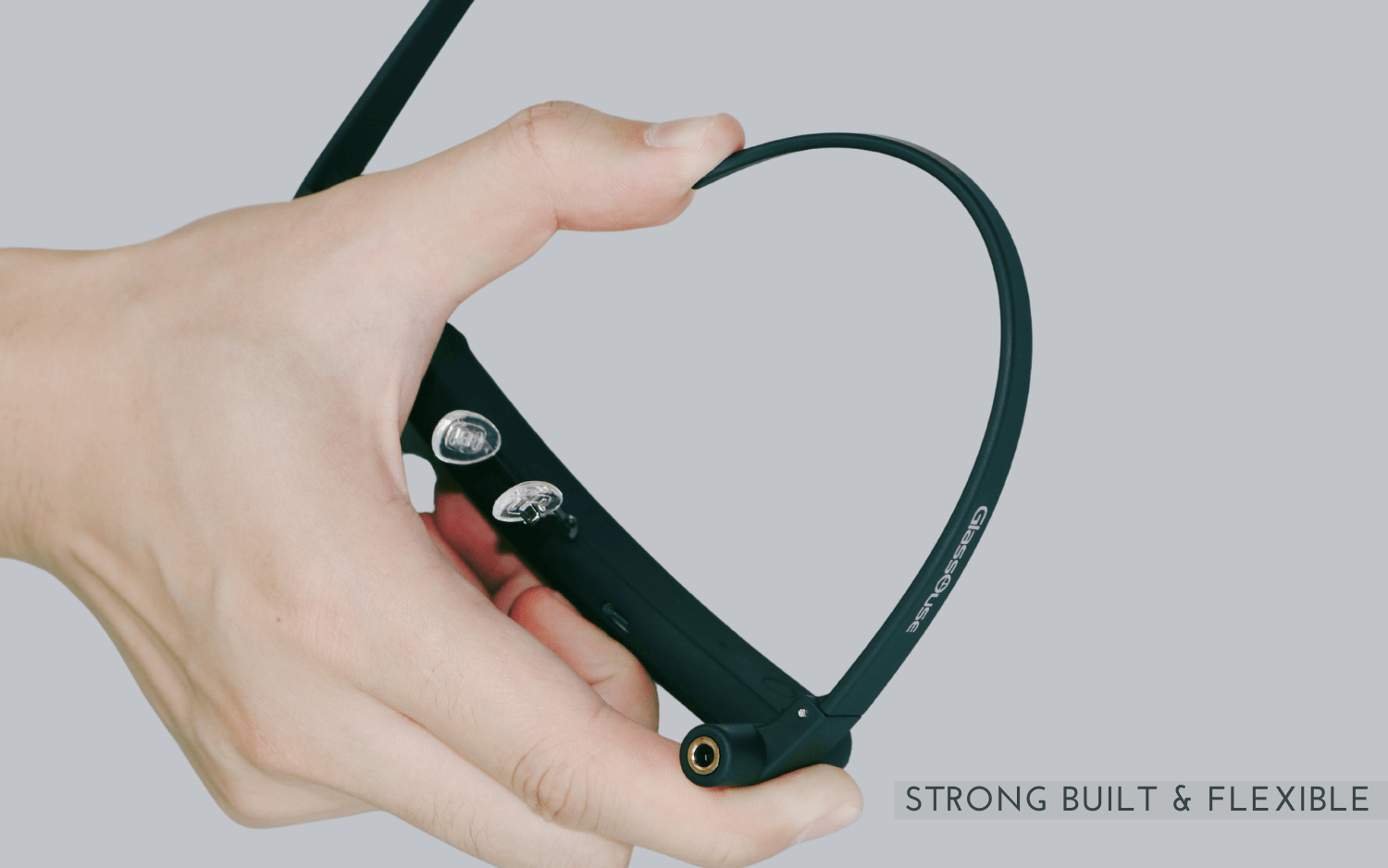 SKU: GlassOuse V1.4
ADD: GlassOuse PRO

Connect To 3 Devices Simultaneously
With GlassOuse PRO, you can connect and control upto 3 devices and switch between them easily. GlassOuse will automatically save the settings of each device and activate everytime you switch to that device

Multitask With 8 Assistive Switch Connection

GlassOuse PRO features multi-adaptive switches connectivity, enabling you to perform more actions with switches. You can use GlassOuse APP to change the function of any switch in any mode for all connected devices.

Choose Your G-wear Accessory To Go With Your Glassouse Pro

Select from 6 different wear accessories to use your GlassOuse PRO. All accessories are systematically designed to be able to accommodate most individuals with a different disability, to be able to use GlassOuse PRO with comfort.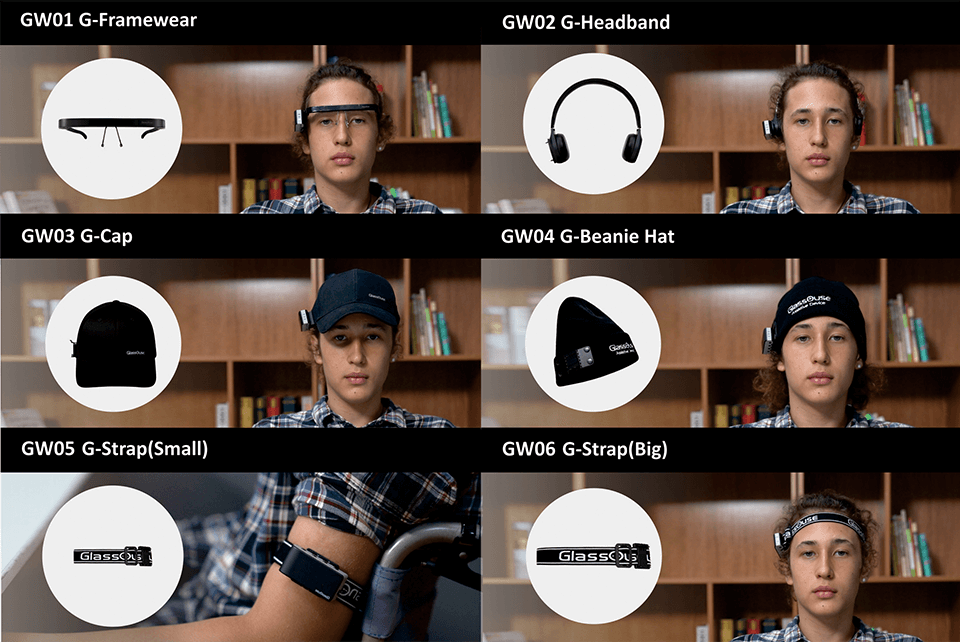 A 3 in 1 Next Generation Assistive Device designed specially for people with Disability to allow them to connect and control multiple devices as

MOUSE: An upgraded 9-axis gyroscopic Bluetooth head mouse which track your head movement to pixel-perfect precision on your mobile phone, computer, tablet, or Smart TV. Experience multi-switch connectivity to click and scroll.

SWITCH CONTROL ACCESSORY: A perfect companion to your device, in-built 'Switch Control', specially for people with very restricted mobility. Use movement (up, down, left, right) and multi assistive switches to perform multiple gestures to control your device.

JOYSTICK
Make your GlassOuse PRO a gaming controller and play games with adaptive switches and gyroscopic movement. Use GlassOuse APP to assign the gaming controller functions to your assistive switches.

Features

Bluetooth
9-axis gyroscope
Pixel Precise Accuracy
Wide angle workability
Sensitivity Adjustment
Long Battery

Unlock More Potential And Functions With GlassOuse APP

With GlassOuse PRO, you can connect and control up to 3 devices and switch between them easily. GlassOuse will automatically save the settings of each device and activate every time you switch to that device.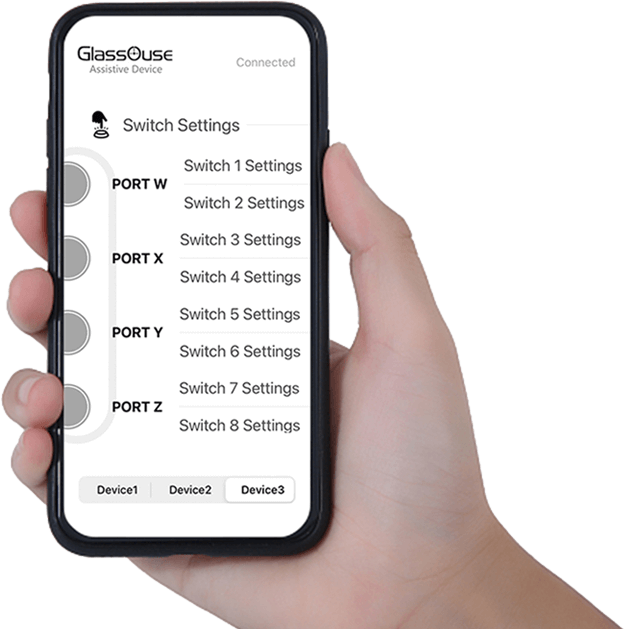 SKU: GlassOuse PRO
ADD: GlassOuse Link

Control Devices Independently. Empowers people with disabilities to control their mobile phones and tablets hands-free even without moving head.

Read & write emails, browse social media, call someone you want to and do all the things and more with GlassOuse Link

A smart and easy to use device for people with restricted mobility to connect and control devices hands free using assistive switches

Connect with iPhones, iPads, Androids Phones and tablets, MacOS computers and windows (need a independent scanning software separately)

CONNECT YOUR SWITCHES: Choose and connect your switches which are easy for you use like bite switch, puff switch, pillow switch, foot switch etc.

CONNECT GLASSOUSE: LINK TO DEVICE. Pair it via Bluetooth to your device (mobile phone or tablet - you can connect upto 3 devices)

PAIR YOUR SWITCHES: Connect your switches as 'external switch' in Switch control and go ahead operating your device.
SKU: GlassOuse Link
Currently there are no reviews for this product. Share your opinion with others, be the first to write a review.
Please fill out the form below to request a product quote. A representative will respond to you via email or phone as soon as possible.