Your cart is currently empty
GlassOuse V1.4
Price:
0.00
Price varies based on options.
| | |
| --- | --- |
| ADD: GlassOuse PRO: | |
| ADD: GlassOuse Link: | |
| ADD: GlassOuse Bite Switch: | |
| ADD: Silicone Cover for Bite Switch (5-pack): | |
GlassOuse V1.4

Control Devices Hands Free. Operate Your Mobile Phone, Computer Tablet Or Smart TV. Designed specifically for people with physical disabilities, GlassOuse Assistive device provides solutions to control devices unconventionally with multiple possibilities of use.
GlassOuse V1.4 – Newly designed foldable handles for more stability & flexibility for more comfort for long hours use. GlassOuse Assistive Device is a wireless head mouse allowing people with disabilities or limited bodily movement to connect and control devices simply via head movement. GlassOuse can connect to mobile phones, computers, tablets or smart TV supporting all major operating systems via Bluetooth.
New GlassOuse V1.4 packs all the features from the previous V1.3 and sports a new design handle build with new sturdier material for improved device strength and steadiness, while still being comfortable during longer use.
Control: Mobile, Computer, Tablet or Smart TV via Bluetooth hands-free via head movement.
Works with all known OS: Andriod, iOS 13, Windows, macOS, iPadOS, Linux, ChromeOS.
Connection: Make a click via connecting any 3.5mm adaptive switch or with dwell software.
Long Battery: 150+ Hours on a single charge.

Make Clicks Using Adaptive Switch

Connect any 3.5 mm jack adaptive switch for making a click on the screen. Alternatively, you can use Dwell software to make a click too.

G-Switch series features 9 different adaptive switches which can be connected to GlassOuse V1.4 and used to make a click.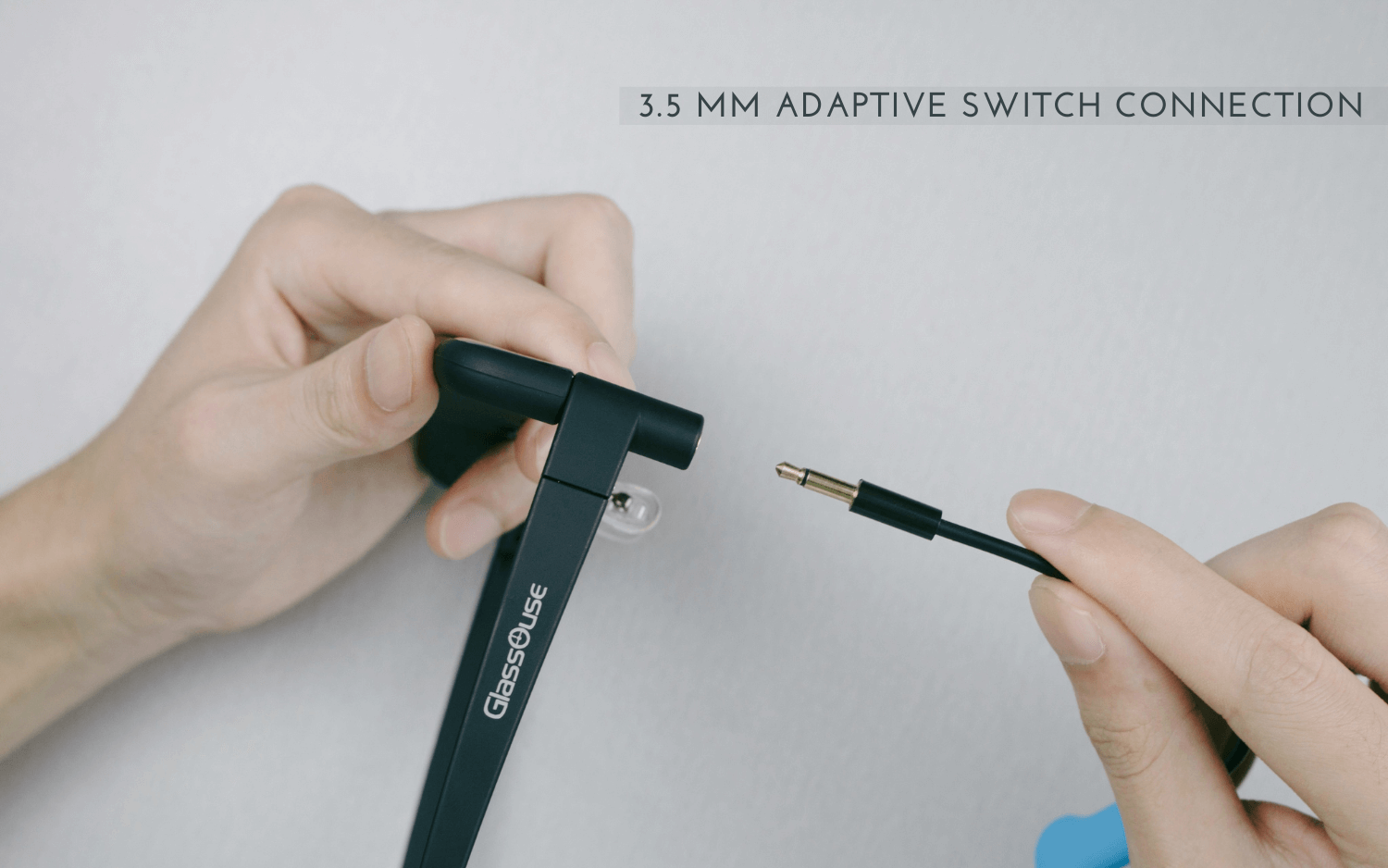 Fast Connection via Bluetooth 4.0
GlassOuse V1.4 supports Bluetooth 4.0 and below to connect with devices with high sensitivity and low latency with precision.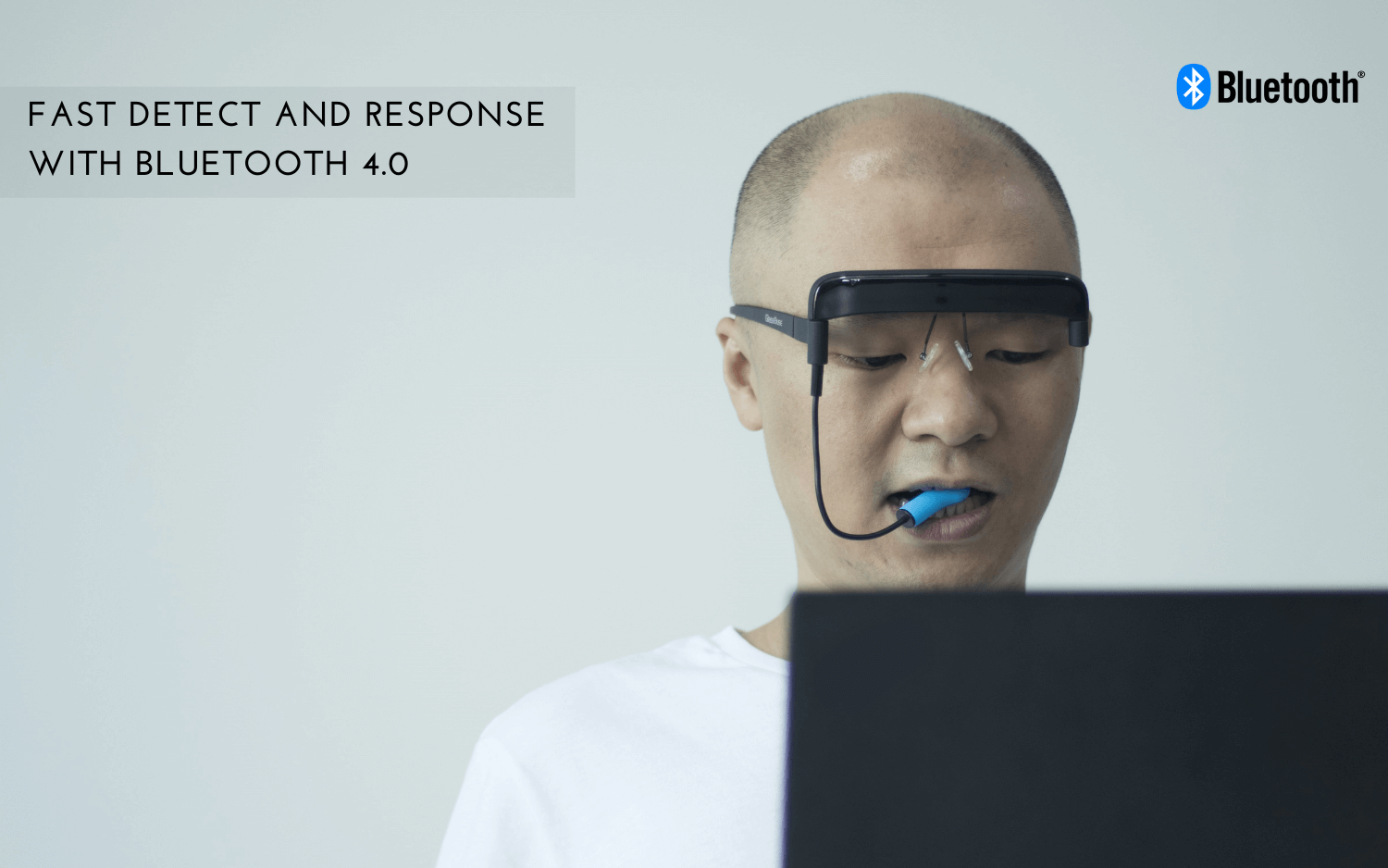 9-Axis Gyroscope
GlassOuse V1.4 precisely detects user head movement as it moves to move the cursor on the screen accordingly using its multilinear gyroscope.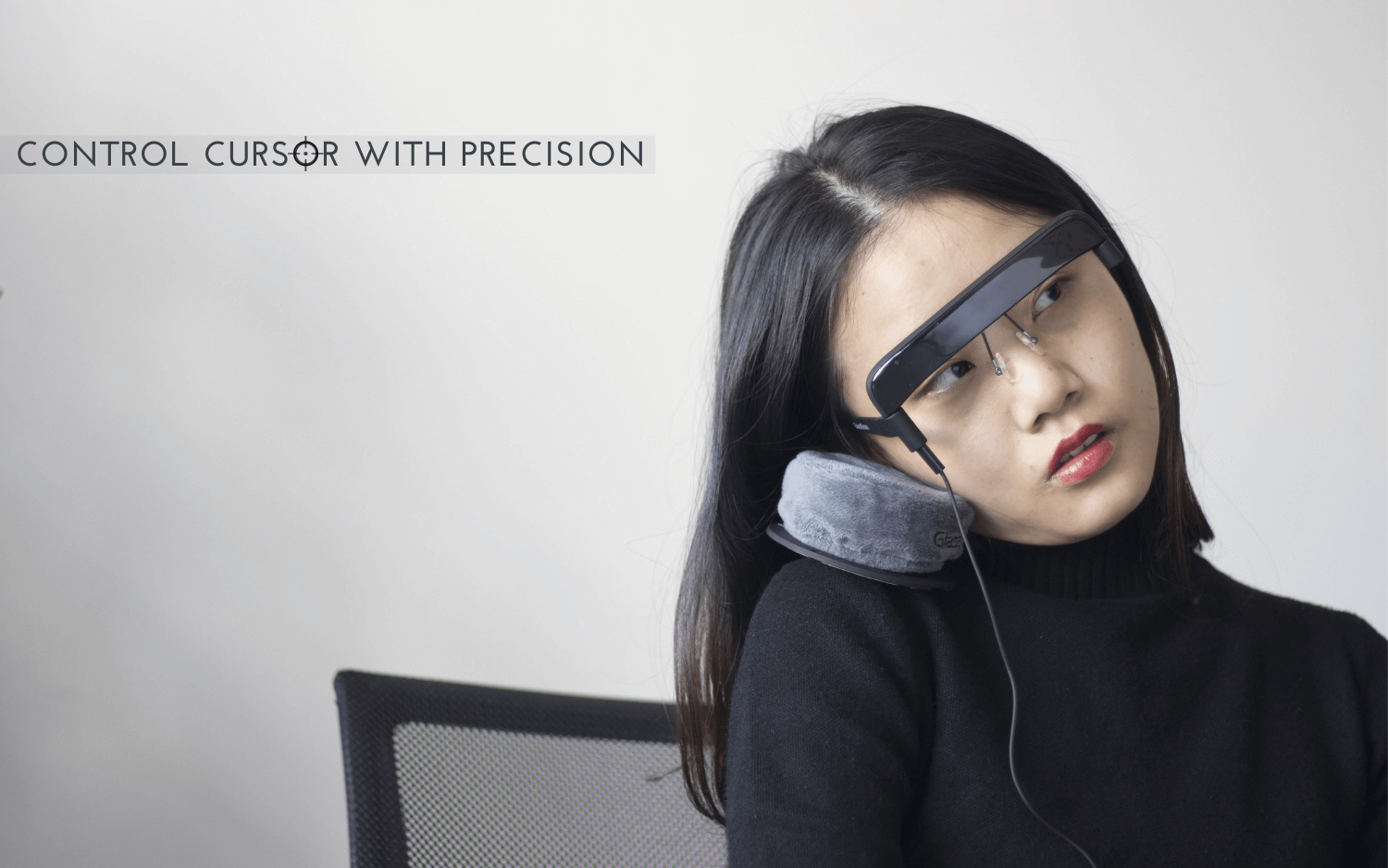 Calibrate and Sensitivity
You can easily calibrate GlassOuse with a connected device for precision control and adjust the needed sensitivity of the cursor via its three-mode sensitivity.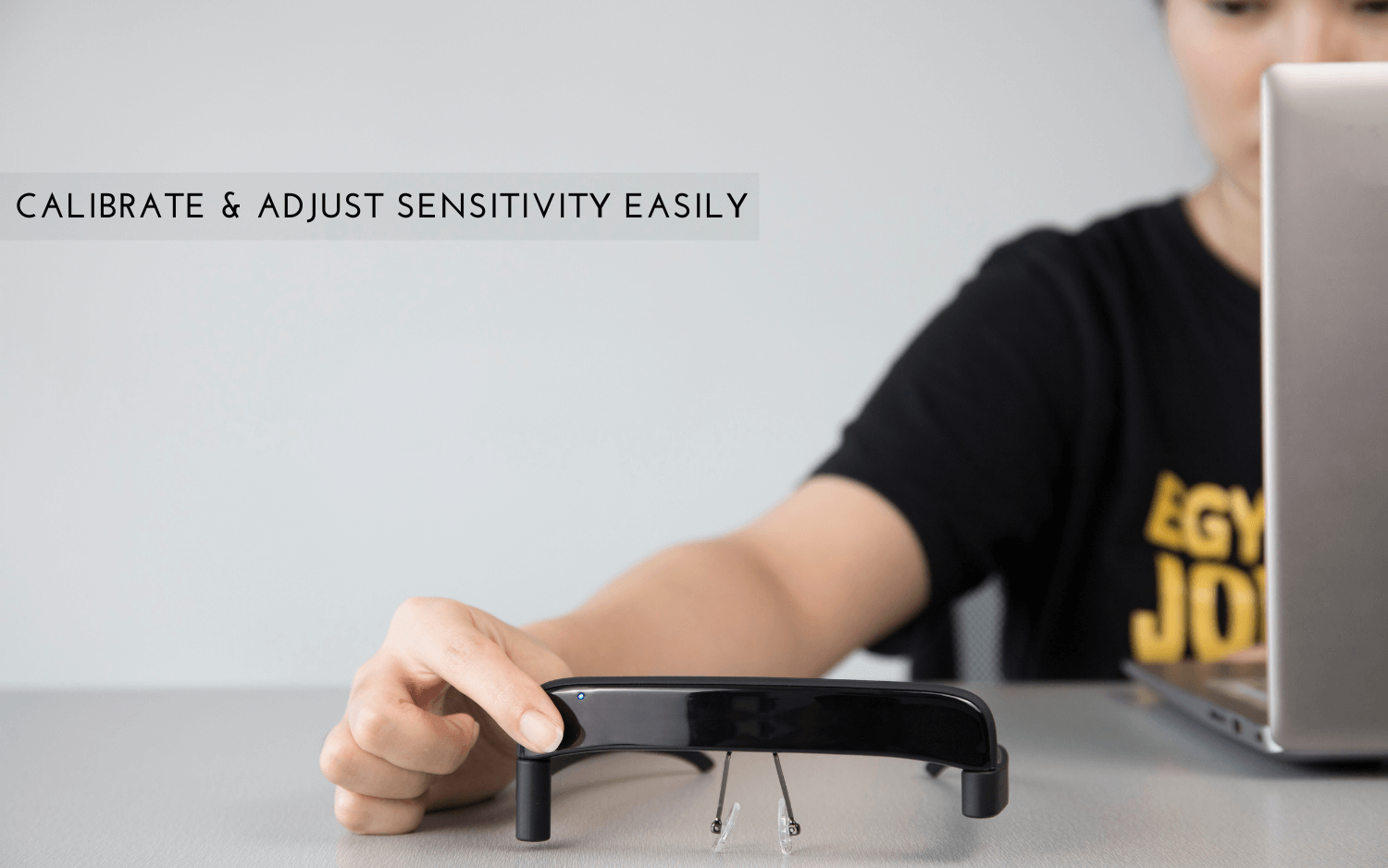 10x Long Battery Life
With GlassOuse optimized low-power chipset, GlassOuse V1.4 can run up to 150+ hours on a single charge.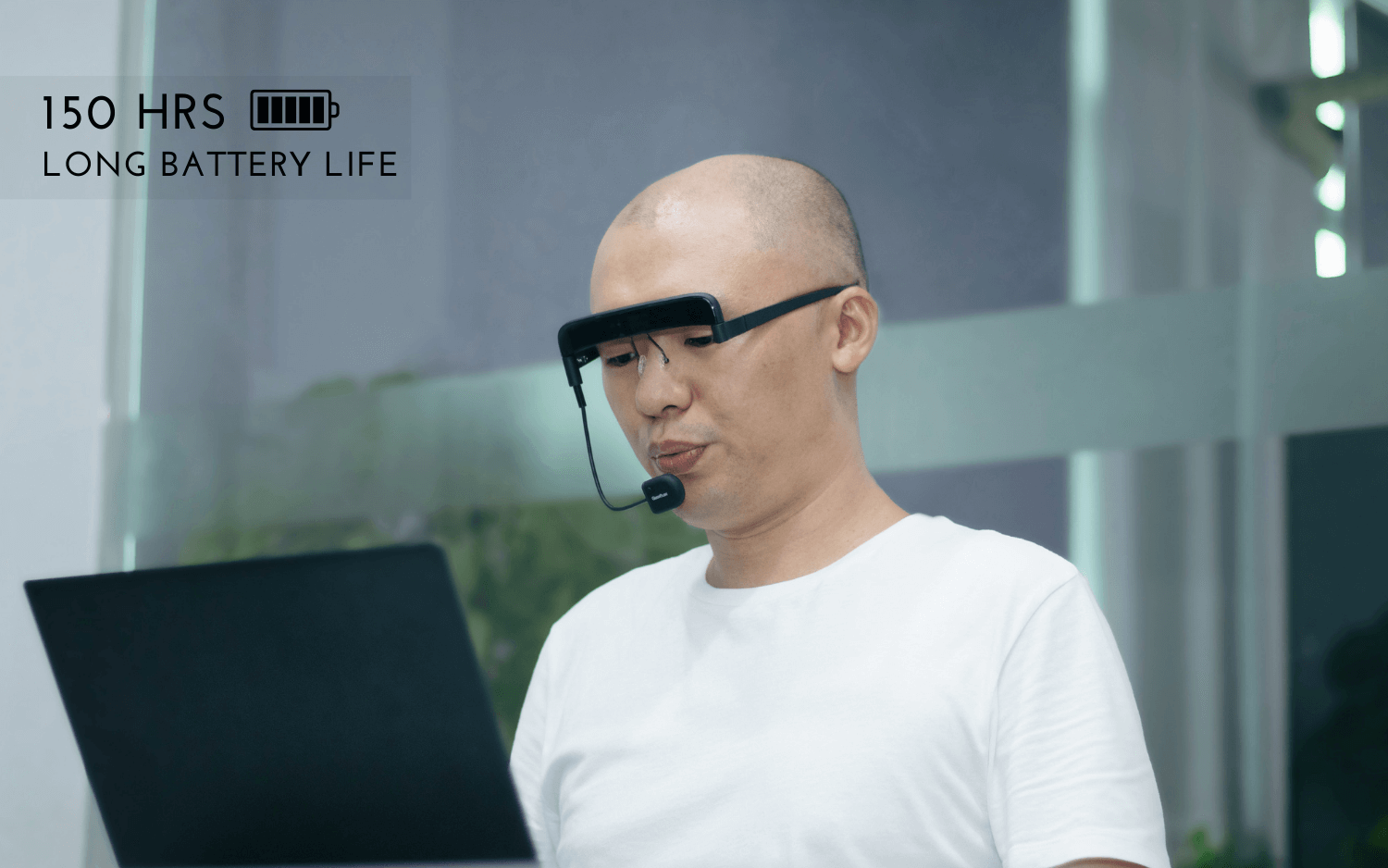 Solid Build Quality
With the new design and improve material quality, V1.4 is sturdier even for rugged use, while still being easy to control and comfortable to wear even for a long time.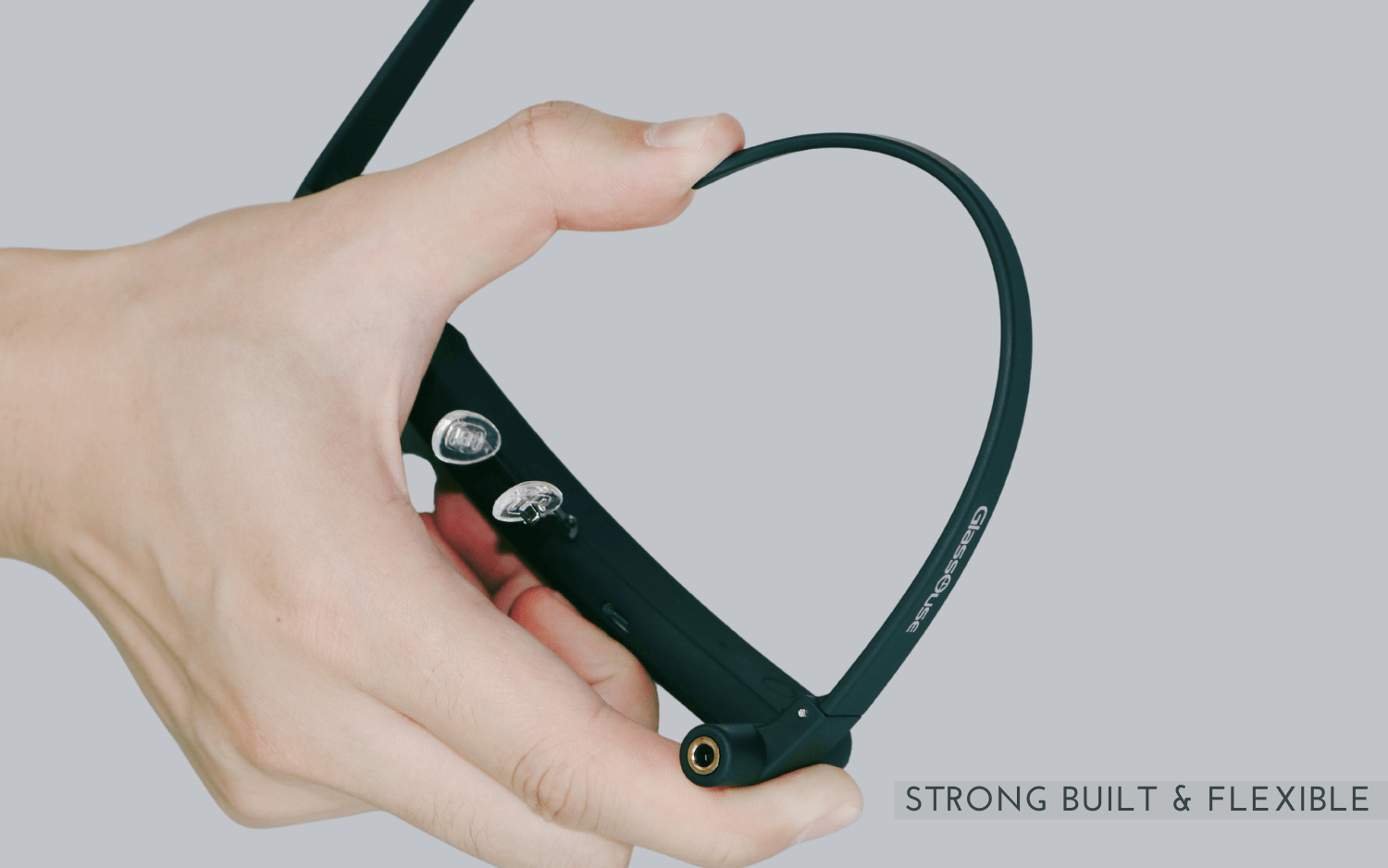 SKU: GlassOuse V1.4
Unfortunately, we are not able to offer any warranty service with all GlassOuse products. GlassOuse all sales are Final.
NOTE: Special Order. Non-Cancellable/Non-Returnable/Non-Refundable. Sale in final. Payment due with your Order.
GlassOuse Contact Information for Support and Warranty:
EnnoPro Group Limited
7th Floor, Huarong Building, Qiaolian East,Bulong Road, Longgang District, 518129 Shenzhen, Guangdong, China
T: 008675589205835 , M: 008613265617465
ATTN: Sharon Wong
E: sales4@glassouse.com | glassouse2@ennopro.com
Currently there are no reviews for this product. Share your opinion with others, be the first to write a review.
Please fill out the form below to request a product quote. A representative will respond to you via email or phone as soon as possible.