Your cart is currently empty
Swivl C3 Series Robot
| | |
| --- | --- |
| Subscriptions (Annual fee): | |
| Pro Multi-Camera (Cloud): | YES (Add $252.00) |
| Floor Stand: | YES (Add $140.00) |
| Marker Pack: | YES (Add $350.00) |
| Expand Lens Mini : | YES (Add $42.00) |
| Mount Anything Kit : | YES (Add $42.00) |
| Android USB Type C Adapter: | YES (Add $15.40) |
| Marker Clip/Lanyard: | YES (Add $22.40) |
Swivl C3 Series Robot
Swivl is a robotic platform that allows the user to plug in a tablet, a smartphone or a DSLR for easier recording of a class lecture, presentations, and even action sports.
Swivl is the first and only iPod, iPhone, iPad mini, and iPad Air accessory that lets teachers and students capture hands-free video, following their every move and recording their every word with a wireless microphone.
Automated video coaching, presentation, and collaboration solution.
Improved controls and ease of use
Use up to 4x markers for better audio
Expand Lens compatible
Simpler, easier to use
Perfect for Education - K-12

Flipped Classrooms
Professional Development
Student Projects

Perfect for Education - Higher Ed


Lecture Capture
Distance Learning
Teacher Training

Business

Boardroom meetings
Conference calls
Marketing presentations
Video Automation: Our robot follows you with great quality audio. Now it has twice the speed of response, a simpler Lightning interface and multi-channel audio so you can hear everything.
Multi-Marker Capability: Get up to 4 sources of audio and pinpoint who said what to make assessments more powerful.
Expand Lens: Use C Series with the Expand Lens to double the value of your video and securely lock your iPad in place.
Time to Widen Your Perspective: Wide-angle-lenses make video observations more relevant and actionable for teachers and students. Why? With a standard camera lens, there is a trade off. Get the camera too close and you lose important context and interactions. Place it for context and you miss necessary social, emotional and learning content details. With a high-quality wide-angle lens, there's no trade off.
Complete and Secure Platform: The Swivl app and cloud platform is easy to use, FERPA and COPPA compliant and can support anything from individual to institution wide deployments.
How it works

Capture: Upload videos captured with the Swivl app or add your own. Use the Swivl Robot and/or Expand Lens for added benefits!
Review: Leave private time-stamped notes for your own reference. Add time-stamped annotations before sharing videos.
Dialogue: Securely share videos and engage in transformative dialogue with public or private time-stamped comments.

For Individuals

Self Reflection: Get the perspective you need to start improving and keep time stamped notes for future reference.
Student Feedback: Give annotated feedback to students with a reflective element for reading, speaking and more.
Presentations: Use our presentation tools to capture and dialogue about events, lessons, student projects and more.
Flipped Class: Upload, annotate and dialogue about any video content. Upload content from any source.

For Teams

Video Observations: Use video for more natural and effective classroom observations with built in rubrics.
Professional Learning Community: Build a culture of collaboration with organized cohorts of teachers sharing video and dialoguing.
Best Practices Libraries: Build searchable libraries of the best teaching practices in your school for everyone to learn from.
Student teaching: Give Professors insight into remote classrooms and build a working dialogue with student teachers. Plus prep content for EdTPA.

Specifications

Software

App Requirements: Requires Swivl app to be installed on mobile device and open to operate
Swivl Cloud: Swivl Cloud is free, has unlimited video storage and a range of tools. Each robot purchase comes with a 1-year Pro upgrade (SW6020).

System

Accessories In the box Protective Case, AC Charger, 3x Adapter grips, Micro USB to Lightning
Cable, Micro USB to Micro USB, and Manual
Weight 2.0lbs package. Base 1.1lbs. Marker 0.15lbs
Pan 360 degree continuouswith max 90 degree/sec
Tilt 25 degree range with max 10 degree/sec
Tracking 2-30 footrange of operation line of site
Mobile compatibility iOS and Android (Android requires cable purchase – SW5170)

Marker

Size 85mm x 30mm
Remote controls Record, Action, Right, Left ,Up, Down.
Microphone DECT multi-channel solution
Battery Re-chargeable Lithium Polymer with estimated 4 hour run time

Base

Size 125mm x 65mm
Audio USB Lightning digital
Device Mounting Accepts any mobile device or device with case under 12mm thick. See
Swivl Expand Lens for iPads (SW7010)& Mount Anything Kit (SW5100)
Battery Re-chargeable Lithium with estimated 6 hour run time
I/O microUSB control, USB (audio features coming soon)
AC Adapter 90-240V, US plugs.

Case study: Overcoming geographic barriers through video with Swivl
SKU: Swivl Starter Kit
Lens Mini, and 1-year of Pro service
Swivl Floor Stand - SW5120
Expand Lens Mini - SW7020
Pro Subscription - Annual - SW6020
SKU: SW3322-C3 - C3 Base + Primary Marker + 2x Markers + USB Marker charger - Comes with 3x markers for gathering more personalized insights on teachers and students to help with a range of applications.
SKU: SW3322-C5 - C5 Base + Primary Marker + 4x Markers + 2x USB Marker charger - Our flagship model with 5x markers. Empowers users to gather personalized insights of teachers and students during class for reflection, coaching and communicating with those outside of class.
C3 Swivl accessories
SW6050 - Pro+ Multi-Camera

See and hear every teacher and student in the classroom. See in use

SW5120 - Floor Stand

Floor Stand
Helps you find unobstructed space in your room for smooth operation. Comes with built in cable management clips. 32″-63″ height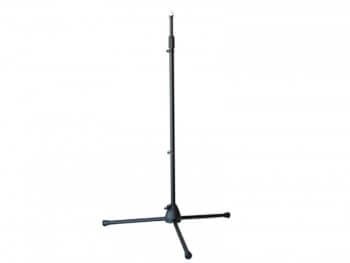 SW3322M2 - Marker Pack

Get two additional markers for your C series robot with USB charger. Maximum 4 per robot. C Series compatible only.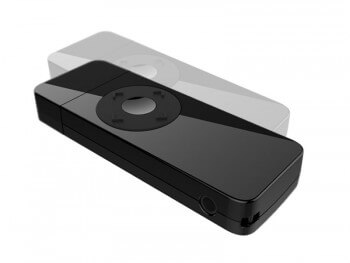 SW7020 - Expand Lens Mini

Same professional quality wide-angle lens with a universal clip to fit any device.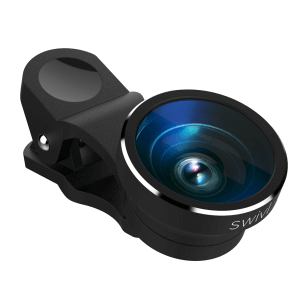 SW5200 - Mount Anything Kit

Make Swivl compatible with any case. Handle large device cases and varying form factors, accompanied by an elastic security strap.

AA-00335 - Android USB Type C Adapter

Use this adapter to connect the Swivl Android Cable to a USB Type C Android device.

SW5310 - Marker Clip/Lanyard

Combination belt/shirt clip with removeable lanyard string. Provides the ultimate flexibility.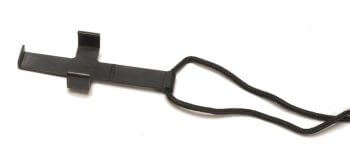 Currently there are no reviews for this product. Share your opinion with others, be the first to write a review.